Meet The Artists

Meet the talented artists and craftspeople who make the unique one of a kind jewelry and gifts you will find at Wild Goose Chase!



Agape Gems
It was the late 80's, I was in elementary school and the Snellville shopping plaza was where many of my first loves surfaced. My ballet studio, the yogurt shop, our town's little bookstore, and Leonardo the jeweler were all conveniently in a row. My mother and I visited them in that order every Thursday afternoon. We always spent the most time with Leonardo the jeweler- examining jewels, rubbing pearls across our teeth, designing custom rings, and falling in love with all the sparkly things. 30 years later and I still love time with my mom, dance, ice cream, books, and all the sparkly things.
I launched Agape Gems in 2016 on the premise of love, individuality, and self-expression. I believe every woman should have the confidence to wear what she loves and love what she wears. With that philosophy in mind, I combine high quality materials with exceptional styling to create unique and timeless handmade jewelry. When I'm not designing and creating, I'm being an Uber to my 2 kids, reading, scouring the globe for new gemstones, serving my church and community, or cheering on my Georgia Bulldawgs. Annually, I donate a portion of my profits to local and international ministries working to end human trafficking. - Courtney Johnson
Shop Agape Gems

Ann Carol Designs
Ann Carol Designs was created in 1985 in Nyack, NY by two friends Ann and Carol who wished to design a contemporary jewelry line with a painterly aesthetic. I began working in their studio as a design assistant in 1999 until 2008 when I bought the business. Now, I am excited to be a part of the bustling creative center of Bethlehem, PA where I work out of my home studio. I am a one woman show and all pieces are made to order by me personally from start to finish.
Over the years the Ann Carol Art Jewelry collection has grown and evolved as I continue to explore and push the boundaries of metal and resin. Using sterling and Argentium silver as a canvas, the resins are applied by hand and allowed to air dry. Meticulous care is taken to ensure that every detail of Ann Carol Designs jewelry, from 14k gold filled accents to Swarovski Crystal cabochons, is special and something to be treasured. Some pieces may take several drying cycles to fuse the colors into an intricately beautiful piece of wearable art! -Janet Schroeder
Shop Ann Carol Designs

Art by Alyssa
Art by Alyssa was founded in 2010 by Alyssa Watters. A company created to bring happiness and color to your everyday life. Alyssa's work reflects her love for travel, gardening, nature and fun.
From the age of 16, Alyssa worked in a handful of wonderful gift shops. The experience gained from a decade in the brick & mortar retail industry, combined with her BFA from Montserrat College of Art, inspired her to create gift items with her own art. Art by Alyssa reproduces Alyssa's original oil painted images onto gift products which are produced, packaged and shipped out of her Beverly, Massachusetts studio.
Her popular line of gifts and stationery has appeared in hundreds of independent boutiques around the country, and as far as Tokyo, Japan.
Born and raised in Ledyard, Connecticut, Alyssa spent the 2nd half of her life in Beverly, after graduating from college there. She recently moved to NH with her husband, and can be found tucked away in her garden or kitchen when she isn't painting.
Shop Art by Alyssa

Art By Any Means
Why wear accessories when you can express yourself through art?... Art by any Means Jewelry.
Hello, I'm Vanessa Savlen the artist and designer of Art by any Means. My muse and passion has always been about combining the amazing natural colors of gemstones and integrating them in the light sculptural movement of fine mixed metals. Each piece of jewelry is lovingly hand crafted with multiple layers of sumptuous materials, rich in delicate details. Art by any Means Jewelry is 100% USA handmade and crafted in my sun drenched studio situated in the famous sea side town of Rockport MA, a spot that has been alluring artists for decades with its ocean air and the gorgeous light!
Shop Art By Any Means




Clarkware Pottery
Pottery artisan, Peggy Clark, M.Ed., studied ceramics at Bard College at Simon's Rock in Great Barrington, MA. After operating her pottery schools for over a dozen years under the names of Bosque Pottery School in Verdi, NV, Circles & Jughandles Pottery School in Lambertville and Stockton, NJ, and Clark Pottery School in New Hope, PA, Peggy now works in her South Carolina studio, full-time, handcrafting her unique line of decorative and functional pottery.
Ocean Heirloom Lace Pottery is made one-at-a-time, using the drape-molding slab method - an absolute labor of love! Our functional and beautiful dishware collection celebrates the warm and soothing colors of the ocean with a blend of aquamarine, seafoam and sailor blue pigments. Each color is twice hand-painted by brushstroke onto the bisque-fired clay. This is quite time-consuming, but so worth it in order to achieve Clarkware's original Ocean Heirloom Lace design. The highly collectible product line boasts a variety of platters, bowls, trays and other serving dishes that are food, oven, microwave and dishwasher safe and stand up to the joys of everyday use!
Shop Clarkware Pottery

Dganit Hen Jewelry Design
Every piece of Dganit Hen jewelry is hand-made by goldsmiths in Cochav Yair, Israel. They combine Silver and Gold and precious stones, using a special processing for acquiring a raw and natural look. The precious stones which are originally brought from various locations around the world look like a multicolored rainbow, while the Gold combination resembles the easy touch of a paintbrush.
Dganit belongs to a vast family of artists and that are a source of encouragement for her creative and artistic expression. She lived her childhood and adolescence surrounded by scenic views of the Upper Galilee, Israel. These landscapes are reflected in her present works.
Shop Dganit Hen




Dovera Designs
Dovera began when Susanne Greelish handcrafted a bracelet for a dear friend facing a life challenge. Admired for the bond it symbolized, the beauty of the design, and its pleasing feel against the skin, that first Dovera sparked requests for more. Susanne & Laurie Peck went on to found Dovera Designs, and since then, women have been passing on their stories as well as the bracelets themselves, making Dovera an emblem of the power and beauty of friendship.
A unique handcrafting technique gives these reversible bracelets a distinctive look. Each bracelet is made from precious metals, gemstones, and Swarovski crystals that glimmer and shine. Every Dovera bracelet is handcrafted by artisans right here in the USA.
Shop Dovera
Epiphany Studios
Born in Muskegon Michigan, a small town on the shores of Lake Michigan, April Wagner grew up enjoying many summers on sandy white beaches. A natural artist, her interest in form, color, and line were apparent since early childhood. Her talent allowed her to receive a scholarship to an exclusive private high school for the arts, getting a jump start on her career. She initially focused on ceramics, then in college, developed a passion for blowing glass.
Before graduating from college, April started epiphany, a business name synonymous with the collaborative efforts of these dedicated artists. Over a decade later, her success is self-evident; with pieces in prominent collections around the world, and a 4,000 sq. ft world class glassblowing studio.
Shop Epiphany
Hilborn Pottery Design
Nancy Hilborn has been twisting, bending, squeezing, and slapping clay for over 30 years.
She was born and raised in Toronto and educated at the University of Waterloo (B.A.) and the Ontario College of Art in Toronto. She has been involved in many gallery exhibitions, the One of a Kind Craft Show and have won several awards for her work in clay including the Annual Juried Art Exhibition, Cambridge Centre for the Arts and "Abstract Teaset" was accepted into Fusion's (Ontario Clay and Glass Association) Traveling Exhibition. She loves the wheel and hand building, finishing the pieces with deep rich tones or soft matte glazes developed from metallic oxides.
Shop Hilborn Pottery
J+I Jewelry
Ian Gibson formed J+I Jewelry with Jessica Rogal in 1999. For over 20 years, each piece has been handmade in their studio in the heart of Philadelphia. Self-taught in the art of jewelry fabrication, Ian's fascination with metals was born from a schooling in geology and a desire to work with his hands. He is inspired by the beauty, history, and mythology of precious metals. As he shapes these materials into jewelry, he combines them with other materials that have a story to tell: gemstones from the earth and pearls from the ocean. The studio is filled with the sound of hammers and sanders as each piece is skillfully crafted by the talented team of J+I jewelers.
Shop J+I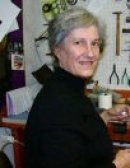 Jill O'Reilly
I have been designing and crafting jewelry since 1977. My work is recognized for being classic and elegant, yet occasional touches of whimsy creep in. I enjoy every aspect of the craft from the mental energy spent designing new work to the physical energy of the actual production.
I personally hand fabricate each piece of jewelry that emerges from my studio. I begin with sterling silver sheet and wire, often designing by feeling how the metal wants to move. When appropriate, I accent pieces with gold filled wire or semi-precious stones. After filing, soldering, stamping, bending and sanding each piece to my satisfaction, I stamp the piece with my hallmark and send it to a professional polisher for hand buffing. The last step is to set any stones by hand and perform a final inspection.
Shop Jill O'Reilly
John Michael Richardson (JMR)
John Michael Richardson creates jewelry with an upscale fusion of East and West. His artisan crafted designs have origins in the countries from which they are collected and include hand-etched metals from Thailand, hand dyed cabibi shells from the Philippines, crystals from the Czech Republic and semi-precious stones from India. Stamping, plating, soldering and finishing are all done here in the United States and everything is hand assembled in his factory in Rhode Island.
His work has appeared on national television and in major magazines. His jewelry has caught the eye of such celebrities as Whitney Houston, Elizabeth Taylor, Christine Ebersole, Shari Belafonte, among others.
Shop John Michael Richardson
Kristin Ford Jewelry
The Kristin Ford Company was established in 1994 from my passion for beautiful gems and curiosity surrounding the energy of stones. I was first introduced to the concept of the healing energy of stones while in India and the pursuit of more knowledge led me around the world studying with indigenous healers and researching ancient traditions and uses of stones, numerology and astrology.

Our jewelry is available throughout the United States and in several other countries. Each piece is accompanied by a tag describing a bit about the energy of each stone used. A portion of all sales is donated locally, nationally and internationally.
Shop Kristin Ford





Layers & Stacks
Born and raised in Massachusetts, Stephanie Weissman has always been creative. From a young age, she often found herself working and creating with her hands. After taking a silversmithing class as a teenager, she fell in love with incorporating natural stones into her work and started teaching herself various techniques of jewelry making.
This hobby of making jewelry for her family and friends eventually evolved into a business. Alongside her career as a graphic and interior designer, Stephanie enjoys utilizing her design skills to create adornments that can be worn separately or grouped together. Her line of jewelry combines delicate chains with stunning dew-drop gems. All her pieces can be mixed and matched, creating stackable looks that complement each other beautifully.
Shop Layers & Stacks

Love Rocks Me
For over three decades, Ellen Thayer's boating, sailing, and kayaking adventures on the Maine coast have inspired her to create a wide range of artwork in a variety of media including shells, driftwood, sea glass, oil paint, and beach stones. During her beachcombing years, she has collected hundreds of naturally formed heart-shaped rocks ranging in size from a third of an inch to one foot and still find them almost daily on my beach walks in southern Maine with her westie, Winston.
She photographs each design outdoors at her home near Casco Bay and the cards and prints (on high quality matte stock) are made in Maine. She hopes you enjoy them as much as she has enjoyed collecting, arranging, photographing, and captioning them!
Shop Love Rocks Me
Lynn & Liana Designs is a family business based out of Steinbach, Manitoba, Canada.
We were inspired to go into business when we came across a fabulous new resin product, made by our friends at EcoPoxy. Their new product, UVPoxy, is a plant-based resin made with recycled bioproducts. When we saw how incredibly beautiful the resin was, we wanted to create something new and special with it. So, we combined the eco-friendly resin with gorgeous hardwoods and our line of cheese boards and serving trays was born!
Our items are one of a kind, hand-poured, meticulously crafted individual works for art. There are no two items the same. They make for a beautiful charcuterie spread and great conversation pieces at dinner parties. Best of all, when you're not serving on them, they add a beautiful pop of color to your home décor. That's why we like to call it functional art.
Why do we do what we do? Because we are passionate about taking what has previously been considered a waste product and making something beautiful from it. We love the idea of bringing nature into people's homes through our materials and designs and a portion of our sales go toward the replanting of trees across North America. - Melissa Funk
Shop Lynn & Liana
Marjorie Baer
Marjorie Baer designs each piece of jewelry by hand for wearability, comfort, and with an eye for how it will interact with the body. In deep gold tones, bright polished silver, and rich oxidized metals, her jewelry has a unique look.
Marjorie finds inspiration in the forms of the natural world, in the details of African and Asian Art, and in the sculptural balance of modern art and architecture. Her designs blend these elements into a modern and unique aesthetic that is perfect for contemporary women. Each piece is handmade in the San Francisco Bay Area from quality materials with craftsmanship and attention to detail.
Shop Marjorie Baer

Naomi Jewelry
Designed and produced in New England, Naomi's work in bright sterling silver is deeply brushed for a signature, glittery effect. Each piece complements another making this unique collection perfect for women who delight in creating their own style.
I have always appreciated the power of jewelry. Even as a child I knew it was the Pop-It® beads that made my overalls come alive. What can I say? I was a five-year old with opinions. It was clear to me, even then, that nothing telegraphs personal style like well-chosen accessories. Today, I design pieces that are striking, elegant and distinctive. Much like the women who wear them. - Naomi
Shop Naomi

Vanassa Chan, owner / designer behind Pursuits, draws her artistry inspirations from design, architecture and fashion. She has earned her bachelor degree in interior design at University of Central England in Birmingham (United Kingdom). Her background in interior architecture is prevalent in her jewelry designs with composition and form that are visually playful and appealing. Her passion and desire to create led to her experimentation with materials and techniques.

Since its launch in 2014, Pursuits has released several micro-collections with the focus on minimalistic designs. Each piece is created in her studio based in Toronto, Canada. Design & Make Vanassa has her own observability from her design background which can be traced from her jewelries. From everyday life observations and researches, varies factors come together and turn into her creations. From mock ups to finalizing designs, she holds tight on each single step for sake of producing consumable yet artful pieces.
Shop Pursuits

Sabbath Day Woods
Desmond Suarez, designer and owner of Sabbath-Day Woods, is a second-generation woodworker with decades of woodworking skill and artistry, proudly creating the highest quality products for the home. Each piece is designed to be used and enjoyed today, and tomorrow, and onward by future generations. Each wood product is hand-rubbed with their exclusive lemon Beesoil. This food-safe oil seeps into the wood grain for a more durable and smoother finish.
Desmond and his team live and work in the beautiful Appalachian Mountains just west of Asheville, North Carolina, and source their materials, right down to the clock works, in the United States. Their materials are sustainably sourced because of a deep love for the forests, mountains, animals, and community, and the delicate ecological infrastructure holding everything together.
Shop Sabbath Day Woods
Sea & Soul Nautical Chart Art
Anna Ursini has been a driving force in creating the intricate drawings used to craft Sea & Soul's bathymetric works of art for over 10 years. Using a combination of maps, her drawing style and attention to detail is easily recognizable in the beauty of the coastlines and angles of the contours specific to each body of water.
Bob Stremcha is the craftsman behind the product designs at Sea & Soul. Bob's creative use of new technology combined with time-honored techniques produces the signature look of Sea & Soul.

Sea & Soul Nautical Chart Art creates beautiful bathymetric artwork depicting lakes, islands and coastlines from around the world. Our entire line is completely and proudly made in America – we handcraft everything in our wood shop located in rural Wisconsin.
Shop Sea & Soul

Stefanie Wolf Designs
Stefanie Wolf has been attracted to shiny, colorful objects since her rock collection days as a kid. After leaving her corporate cubicle to regroup and rejuvenate, she found jewelry making to be a good source of healthy creative expression. She soon started selling her jewelry to help fund a graduate education in psychology, and with her degree behind her in 2004, decided to pursue the business of adornment full time. Now Stefanie Wolf Designs is a growing business, where each piece of jewelry is handcrafted in her studio on the island of Martha's Vineyard, MA.
Stefanie draws inspiration for her vibrant pieces from the power and beauty of the ocean, the magic of island life, and the energy of the stones and beads she incorporates in her designs. Her keen sense of color and proportion, combined with a simple yet sophisticated eye for design make her designs successful. Her popular Trilogy collection features richly colored, elegantly detailed glass tiles. These 'Picasso Windows' are named for their painted edges and their window shape, and each one is a unique piece of art, handmade in the Czech Republic. Stefanie travels to the time-honored glass bead region of Bohemia to select her glass colors, work closely with traditional artisans designing custom shapes, and choose finishes that bring her jewelry collection to life.
Shop Stefanie Wolf

Whitney Designs
Throughout the 50 years that we have been working in metalsmithing our goal has been to produce a smile on our patrons face by creating a jewelry work that is well crafted but very affordable.
All of our work is made from beginning to end by using traditional silversmithing techniques of fabrication. We started creating pieces in sterling silver and 14k gold, but now we have expanded to other metals by adding red brass and copper, as well as polymer clay.

The cut pieces of metal are lovingly shaped over silversmithing stakes and tree stumps with the use of forming and raising hammers. Then the work is assembled with gas soldering torches and silver solder. Depending on the design, we may continue to form with hammers and chasing tools, dap, or corrugate to achieve the desired effect.
Our ever bonding love of the plasticity of metal and the joy of creating with our hands is our daily inspiration. -John and Linda Whitney
Shop Whitney Designs




World Finds
It was 1999, not long after my partner, David Burns, and I had sold our loft in Chicago and set out on the trip of a lifetime, making our way across Europe, Africa, the Middle East and Southeast Asia with our backpacks. Partway through our trip, a fellow traveler invited me to visit a women's cooperative to purchase some fair trade gifts. I was intrigued, as I hadn't heard the term "fair trade" before. Once I learned what it was, I knew this was what I was going to do next.
I'd always had a love of unique jewelry and accessories, so I put together our first product line for the U.S. market, in close collaboration with our artisan-partners in India and Nepal. It took a lot of trial and error, but soon enough, we found our seasonal rhythm and began to build a reputation for thoughtfully designed, ethically handmade goods. Within a few years, WorldFinds had its foundation, and we've been growing ever since. - Kelly Weinberger
Shop World Finds